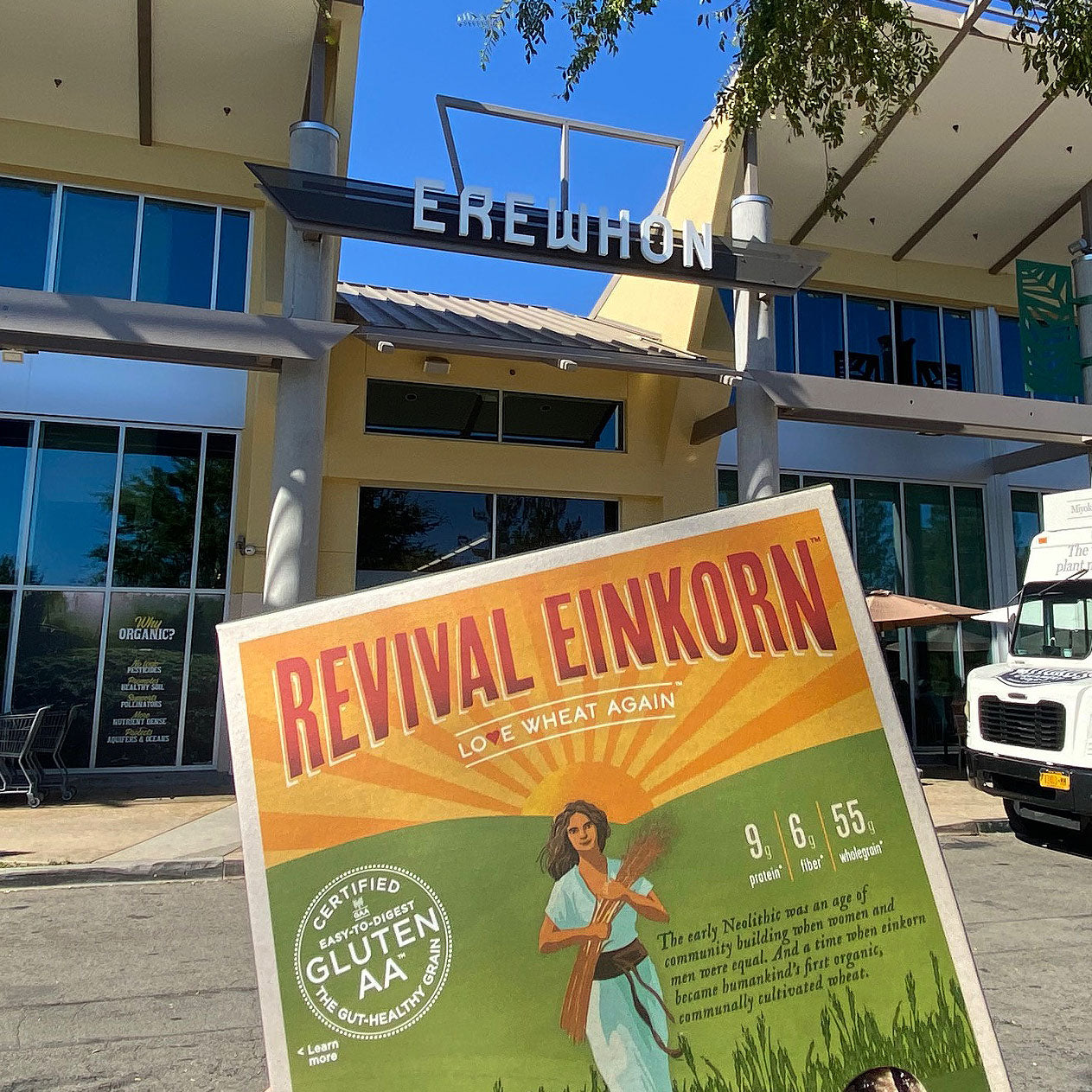 Encinitas, Calif. (September 30, 2022) - Revival Einkorn the brand dedicated to reviving earth's first wheat (dating back more than 14,000 years) and exceptional einkorn products, announced today availability of its four einkorn pastas: Fusilli, Linguine, Penne, and Spaghetti, in all eight Erewhon Market locations. 
"Erewhon Market is iconic for its trailblazing standards in natural, organic, better-for-you and better-for-the-Earth products," says Werner Forster, founder and CEO of Revival Einkorn.
"We are delighted to be on their shelves and look forward to connecting with their like-minded community. Erewhon's mission to provide exceptional organic products that inspire good decision-making and healthier communities and we couldn't be more aligned in our thinking."
Revival Einkorn, with headquarters in Encinitas, California, and production in Barcelona, Spain, uses Triticum monococcum, pure einkorn wheat, the first wheat. Organically cultivated using ecologically sound and regenerative methodologies in Spain's native soil, highly regarded for its fields full of grains, and Bulgaria, known for fertile farming, Revival Einkorn pasta is made from nothing more than organic einkorn and water. The artisanal pasta is steel-cut and slow-dried to heighten and preserve its exceptional nutty flavor, toothsome texture, and unparalleled nutrition. 
Inspiring professional and home chefs alike with its delicious, bold flavor, Revival Einkorn's pastas are organic and Non-GMO certified, and are now available in 8.8 oz  (250g) boxes at Erewhon Market's eight locations with an SRP of $5.99.